The Materials Management Tool (MMT) connects your real world devices to your ERP and host systems.

MMT works with many devices, and host systems, is real time, provides sub-second response time to operators, and automatically goes offline and online when needed.

With MMT, you get visibility of your operations and productivity improvements from day one.

Devices:
Hand held
Vehicle mount
Scale
Printer
Weigh bridge
Programmable logic controller (PLC)
Pick to light (PTL)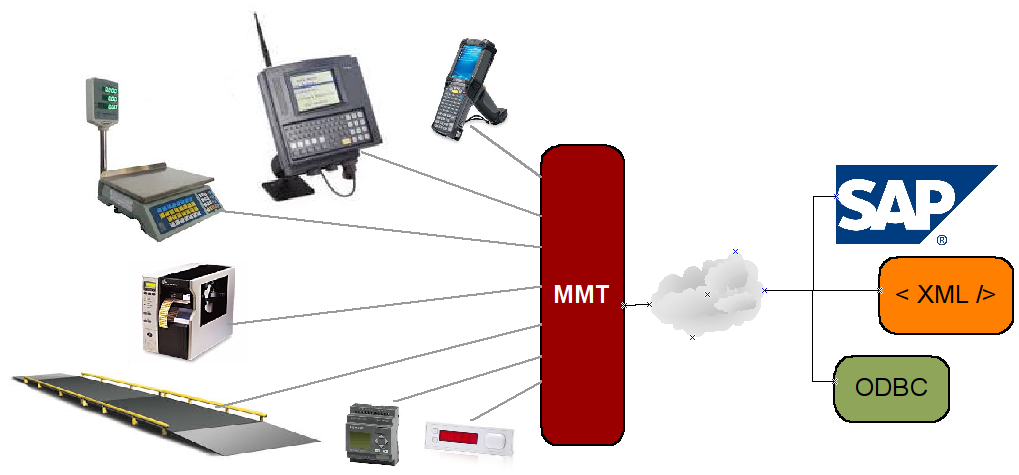 Hosts:
XML (files, web services)
ODBC